Why ROCK 'n' YOGA for kids?
Your child likes to discover the world of climbing together with yoga? ROCK 'n' YOGA offers a great yoga and climbing program for the kids.
Also our children live in a hurry-up world of busy parents, school pressures, incessant lessons, video games, television and competitive sports. We usually don't think of these influences as stressful for our children, but often they are.
Most important ingredients of every ROCK 'n' YOGA course are fun, fun and again fun. Your child will explore climbing and yoga with a lot of creative play, poses, mindfulness, pranayama techniques in a supportive group of their peers. They will learn how to exercise, develop confidence, and concentrate better.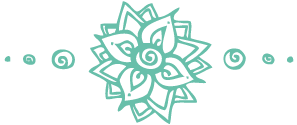 Climbing-courses and more
Currently I am offering only climbing courses for children for the Austrian Alpine Association Innsbruck. I am glad to announce that from the winter semester 2016/2017 a few courses for climbing and yoga will be offered in cooperation with the Austrian Alpine Association Innsbruck.